The Chalice - What does it mean?
                                                                    THE CHALICE…SYMBOL OF THE CHRISTIAN CHURCH (DISCIPLES OF CHRIST)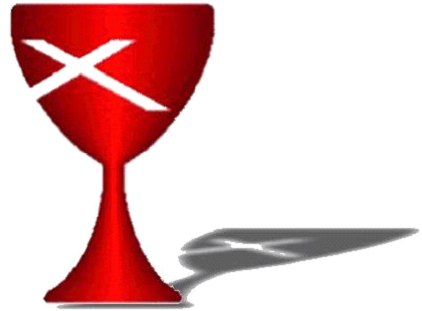 The chalice points to the centrality of the Lord's Supper in the life and worship of the Disciples. The Cross of St. Andrew, national cross of Scotland, focuses attention on the Presbyterian roots of the Disciples. St. Andrew has been identified with the laity and with evangelism, both of which have been prominent Disciples' emphases. The color red signifies vitality, spirit and sacrifice.